This article is written from a real-world point of view.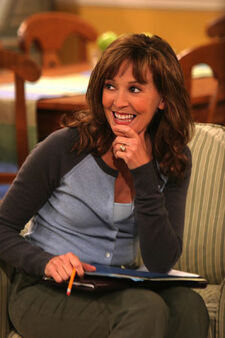 Wendy Makkena (b. October 4, 1963) originally played General Mary Beckman on the NBC television series Chuck. She only appeared in the pilot episode, "Chuck Versus the Intersect".
For unexplained reasons, Makkena was replaced by actress Bonita Friedericy, and the name of the character was changed to General Diane Beckman instead.
Biography
Edit
Born in New York City, Makkena began her acting career in 1986 and appeared in the TV show Santa Barbara. She later landed her first movie role in Eight Men Out. She has made various guest appearances in TV shows such as Law & Order, Monsters, NYPD Blue and House.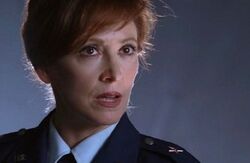 Makenna appeared on House in 2007, and was also a guest on Law & Order: Special Victims Unit in 2009. She was also originally meant to portray as General Mary Beckman in the NBC television series Chuck in 2007, but was replaced with Bonita Friedericy, who portrayed her character, named General Diane Beckman instead.
Personal life
Edit
Makkena lives in New York City, is married, and has one child. She trained as a ballerina until an injury forced a career change, and when younger was an accomplished harpist.
External links
Edit
Ad blocker interference detected!
Wikia is a free-to-use site that makes money from advertising. We have a modified experience for viewers using ad blockers

Wikia is not accessible if you've made further modifications. Remove the custom ad blocker rule(s) and the page will load as expected.