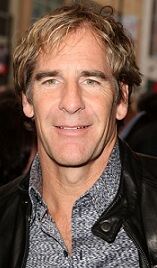 Scott Stewart Bakula (b. October 9, 1954) is an American actor, best known for his role as Sam Beckett in the television series Quantum Leap, for which he won the Golden Globe Award for Best Actor – Television Series Drama in 1991 and was nominated for four Emmy Awards. Scott then took up the mantle of Captain Archer on Star Trek: Enterprise. He is now starring in the new hit TV drama NCIS New Orleans.
He is familiar to this Wikia for his portrayal of Chuck's dad, Stephen Bartowski.
External links
Edit
Ad blocker interference detected!
Wikia is a free-to-use site that makes money from advertising. We have a modified experience for viewers using ad blockers

Wikia is not accessible if you've made further modifications. Remove the custom ad blocker rule(s) and the page will load as expected.