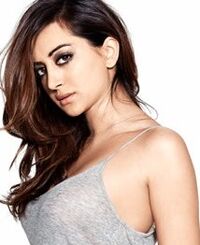 Noureen DeWulf (born February 28, 1984) is an Indian-American actress. She played Lizzie Shafai, the Fulcrum operative in "Chuck Versus the Marlin". DeWulf also starred in the short film West Bank Story as Fatima and the movie Ghosts of Girlfriends Past as Melanie, the Ghost of Girlfriends Present.
Ad blocker interference detected!
Wikia is a free-to-use site that makes money from advertising. We have a modified experience for viewers using ad blockers

Wikia is not accessible if you've made further modifications. Remove the custom ad blocker rule(s) and the page will load as expected.