This article is written from a real-world point of view.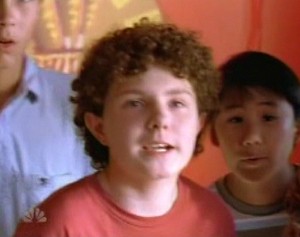 Maxfield Prado played the teenage boy who encourages his friend to take a picture of Sarah in "Chuck Versus the Helicopter". He also played the little boy in a Benchwarmers and roles in How I Met Your Mother. Maxfield died on 03/13/2016 of a heroin overdose. Maxfield struggled with addiction for many years.
External links
Edit
Ad blocker interference detected!
Wikia is a free-to-use site that makes money from advertising. We have a modified experience for viewers using ad blockers

Wikia is not accessible if you've made further modifications. Remove the custom ad blocker rule(s) and the page will load as expected.