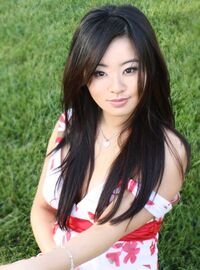 Julia Ling is an American actress most widely known for her television work, including her recurring roles on NBC series such as ER, Studio 60 on the Sunset Strip, and is best known for her long-running role as Anna Wu who made regular appearances in Chuck from Season One to the end of Season Two. She has done very little since the series, and hasn't been seen onscreen since 2013.
Before Chuck, Ling had previously appeared in Josh Schwartz's previous series, The OC.
External Links
Edit
Ad blocker interference detected!
Wikia is a free-to-use site that makes money from advertising. We have a modified experience for viewers using ad blockers

Wikia is not accessible if you've made further modifications. Remove the custom ad blocker rule(s) and the page will load as expected.