This article is written from a real-world point of view.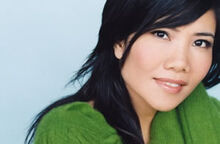 Emy Coligado plays Poppy Tang, who is the wife of Harry Tang in the first season of NBC television series, Chuck.
In addition to Chuck, she can also be seen on the Fox series Malcolm in the Middle, playing as Piama Tananahaakna.
Related Links
Edit
Ad blocker interference detected!
Wikia is a free-to-use site that makes money from advertising. We have a modified experience for viewers using ad blockers

Wikia is not accessible if you've made further modifications. Remove the custom ad blocker rule(s) and the page will load as expected.