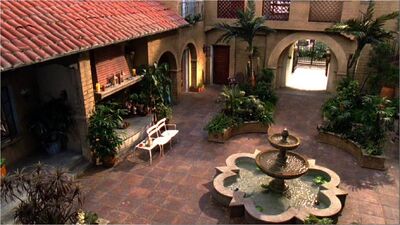 Echo Park of Los Angeles, California, located northwest of downtown Los Angeles.
The location is central to the major plotlines of Chuck, as it contains the main residence of Chuck Bartowski. Many of the main events featured throughout the Chuck Universe take place in Echo Park or around the city of Burbank.
Featured from "Chuck Versus the Intersect" onwards, and is the home of Chuck, Ellie, Devon, Casey and from Season Three; Morgan and Sarah.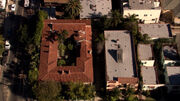 Chuck's apartment building. Google Earth : 34°06'18.70" N 118°19'54.77" W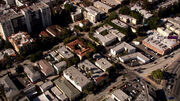 Echo Park Locations                                                 
Edit
The Courtyard
Edit
The Courtyard is often the scene of conversation towards the end of an episode, for example when Chuck and Sarah are talking about their relationship or in "Chuck Versus the Undercover Lover", when Casey says goodbye to his ex-lover, Ilsa Trinchina. It has also notably appeared in "Chuck Versus the Intersect", when Ellie throws Chuck a birthday party and "Chuck Versus the Three Words", during Chuck and Morgan's housewarming party, as well as Ellie's wedding reception in "Chuck Versus the Ring" and Chuck and Sarah's rehearsal dinner in "Chuck Versus the Last Details"
Devon and Ellie's Apartment (1837)
Edit
After "Chuck Versus the Pink Slip", Devon and Ellie move to the apartment across the courtyard. Because of this, during Season Three, plotlines involving Echo Park often cut between Chuck's Apartment and this new apartment. A notable moment is during "Chuck Versus the Angel of Death", when the Costa Gravan leader pays visit to Devon at the apartment and invites him and Ellie to the Costa Gravan Consulate for saving his life. He is accompanied by numerous soldiers.
Ad blocker interference detected!
Wikia is a free-to-use site that makes money from advertising. We have a modified experience for viewers using ad blockers

Wikia is not accessible if you've made further modifications. Remove the custom ad blocker rule(s) and the page will load as expected.